This recipe came from my aunt, Helen. Not too long to prep, but always seems to bake for-freaking-ever.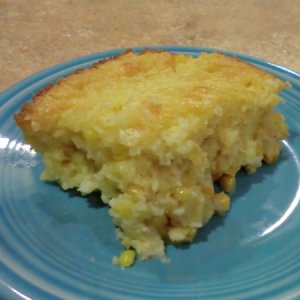 1 c sour cream
3 T butter, melted
1 egg
1/2 c chopped onion
15 oz can kernel corn, undrained
15 oz can creamed corn
8.5 oz package Jiffy corn muffin mix
Whisk together sour cream, butter, and egg. Add onion, corn, and muffin mix. Combine well. Bake in a greased pan at 350F for 1 hour.